Vegetable protein source from GMO-free soya
For decades fishmeal has proved to be a high-quality protein source for livestock and pets. However, as a sustainably produced natural product, the overall global capacity of high-quality fishmeal is limited. As the demand for protein sources increases each year, we offer a supplement in the form of Selecta's SPC. The soy protein concentrate is produced by Sementes Selecta S/A in Brazil and distributed on the European marked exclusively by KMP. Selecta's SPC is GMO-free and does not come from protected areas of the Amazon biome.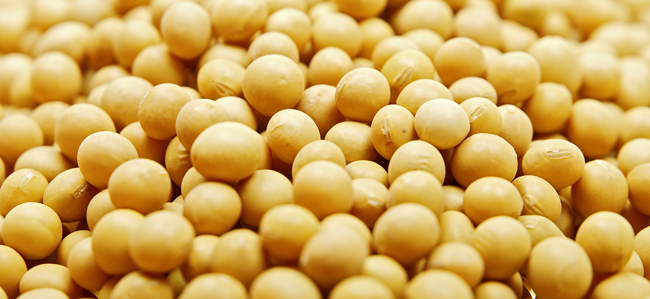 ---
Although soya beans are legumes, their amino acid composition is similar to animal protein sources. However, pure soya bean meal exhibits a high concentration of anti-nutritional factors (ANFs), such as oligosaccharides, which many animals cannot utilise. When processing soya into soya protein concentrate, these ANFs are removed as far as possible by heating or ethanol-extraction, which also increases the protein content as well as digestibility. This makes soy protein concentrate a high-quality and comparatively inexpensive protein source for many livestock and pet applications.
---
Selecta's SPC is monitored by independent institutes. Only soya beans that do not come from the Amazon biome and contain no genetically modified organisms (GMO-free) are used for production.
---
SPC is suitable for use in
Aquaculture feed
Starter feed for pigs and poultry
Milk replacers for calves
Pet food
Read more in the application section.